Shift planning software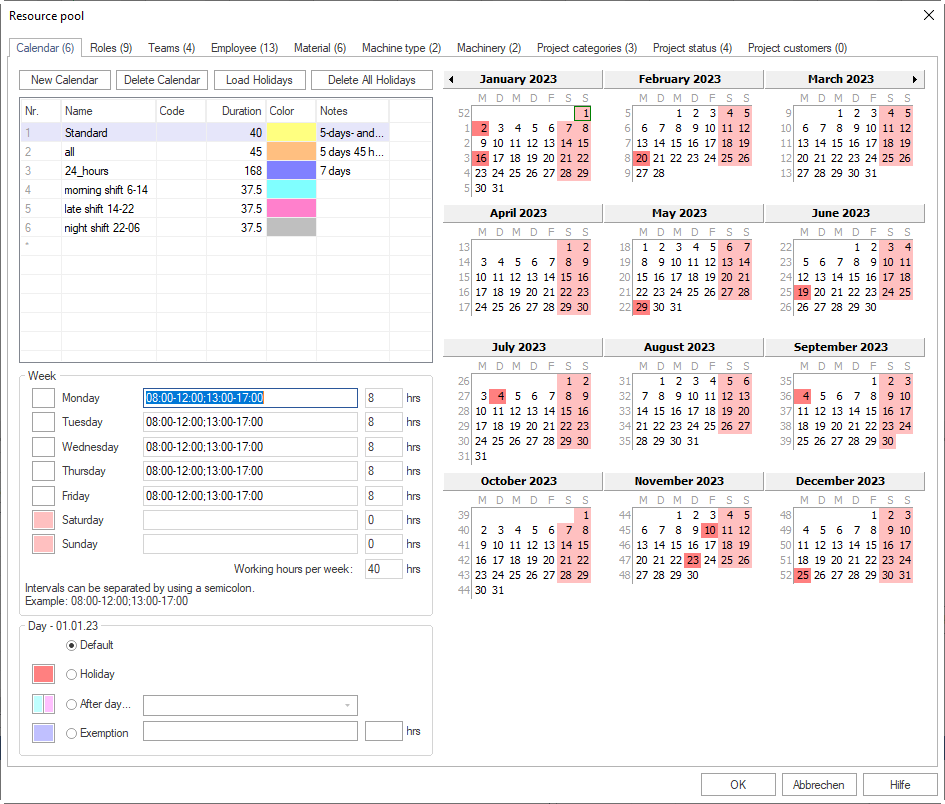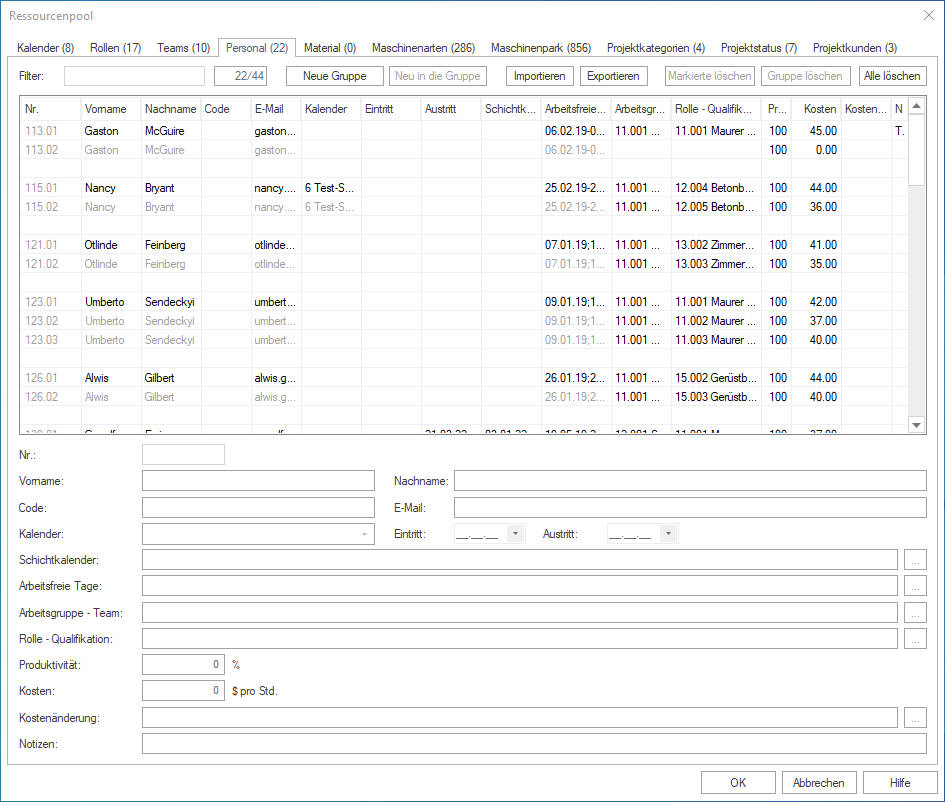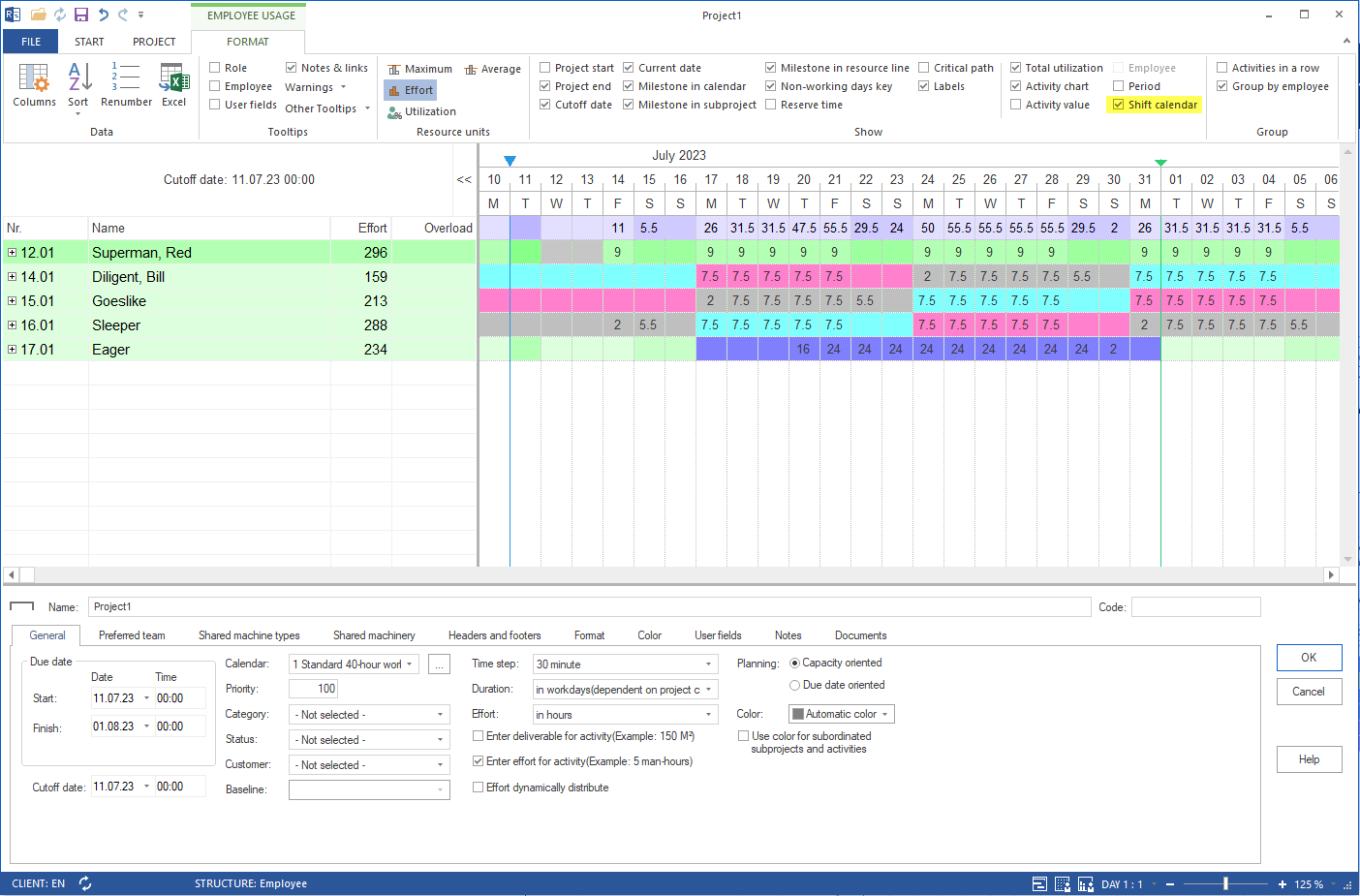 In some companies, employees work in different working time models, such as part-time, flexitime or shift work. Project managers should be able to assign a specific calendar to each employee according to their individual working time model. This ensures that project scheduling is consistent with individual employee needs and availability.
A shift calendar or multiple work calendars for different time periods can be extremely helpful in this regard.
As of Rillsoft Project 9, you can assign several work calendars for different time periods to an employee. The various calendar colors help you to distinguish between different time periods. The prerequisite, the calendars to be selected should have been created in the resource pool on the Calendars tab for the time being.
By using multiple work calendars, a project manager can make optimal use of his team's resources. This includes the effective planning of the availability of employees for a project or the consideration of absence times.