Software for resource planning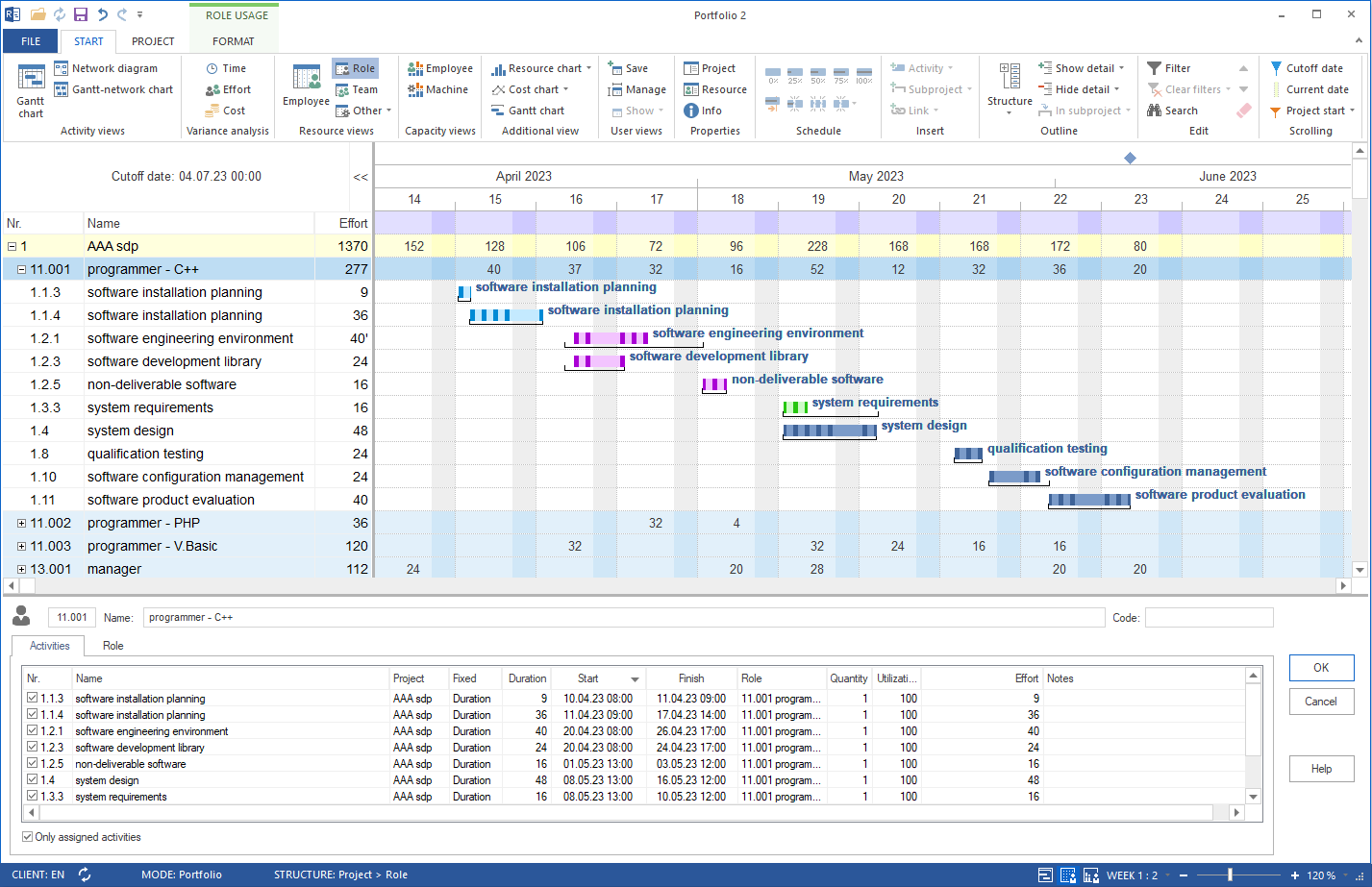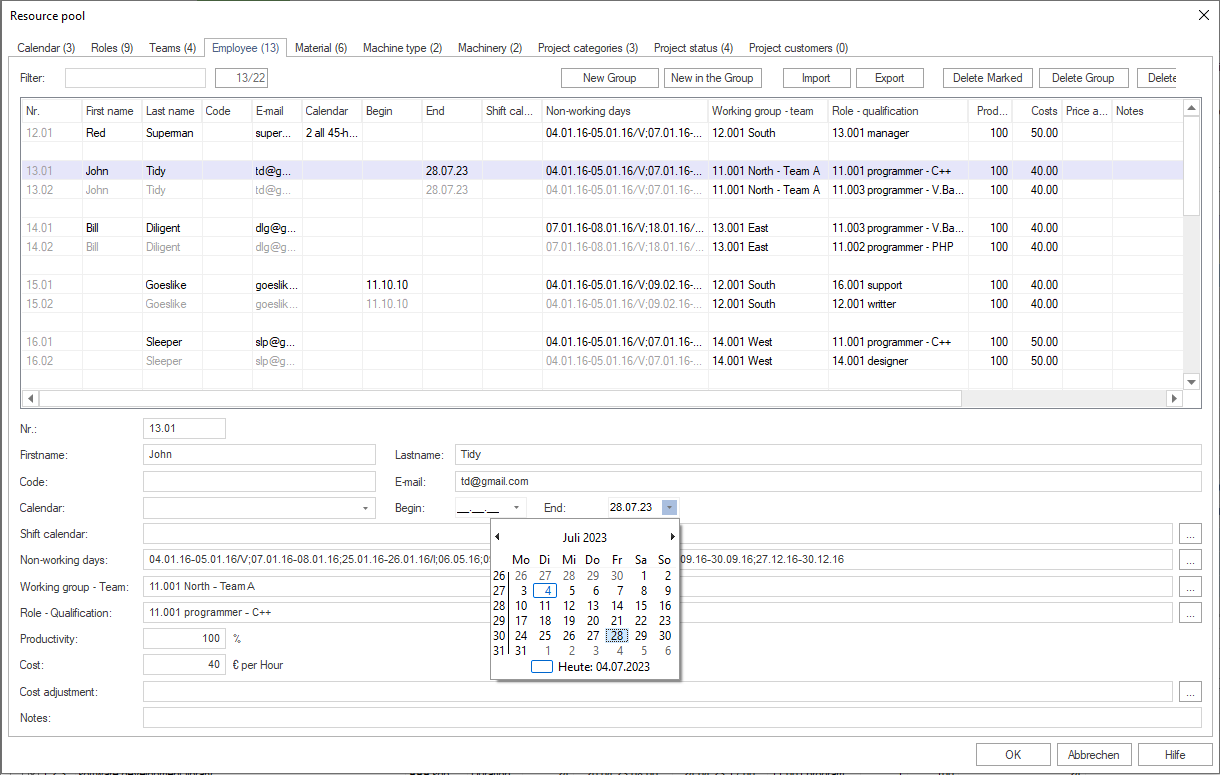 The multi-layered resource planning is another basic component of Rillsoft Project. It includes personnel, machine and material planning and helps you to plan resource deployment and utilization quickly and accurately and to control them during project implementation.
Rillsoft Project's resource planning supports you with many functions in a clear presentation and allows:
Create a company-wide resource pool for all projects
Describe personnel resources with roles/qualifications and machine resources with roles/types
Map the company organization using teams
Assign multiple roles to employees and group them into individual teams
Define working and non-working times for projects, teams, employees, etc. in the project calendar
When it comes to resource allocation, Rillsoft Project solves the duration/effort problem as follows: You define which parameter - i.e. duration, effort or duration&effort - remains unchanged and set corresponding values. The software takes over the calculation of the other parameters and provides you with an end date or the necessary resource requirements including utilization.
In this way, work results can be entered in the activities, for example, as total effort. After the input, Rillsoft automatically calculates the duration of the activity, taking into account the available resources.