Software for project controlling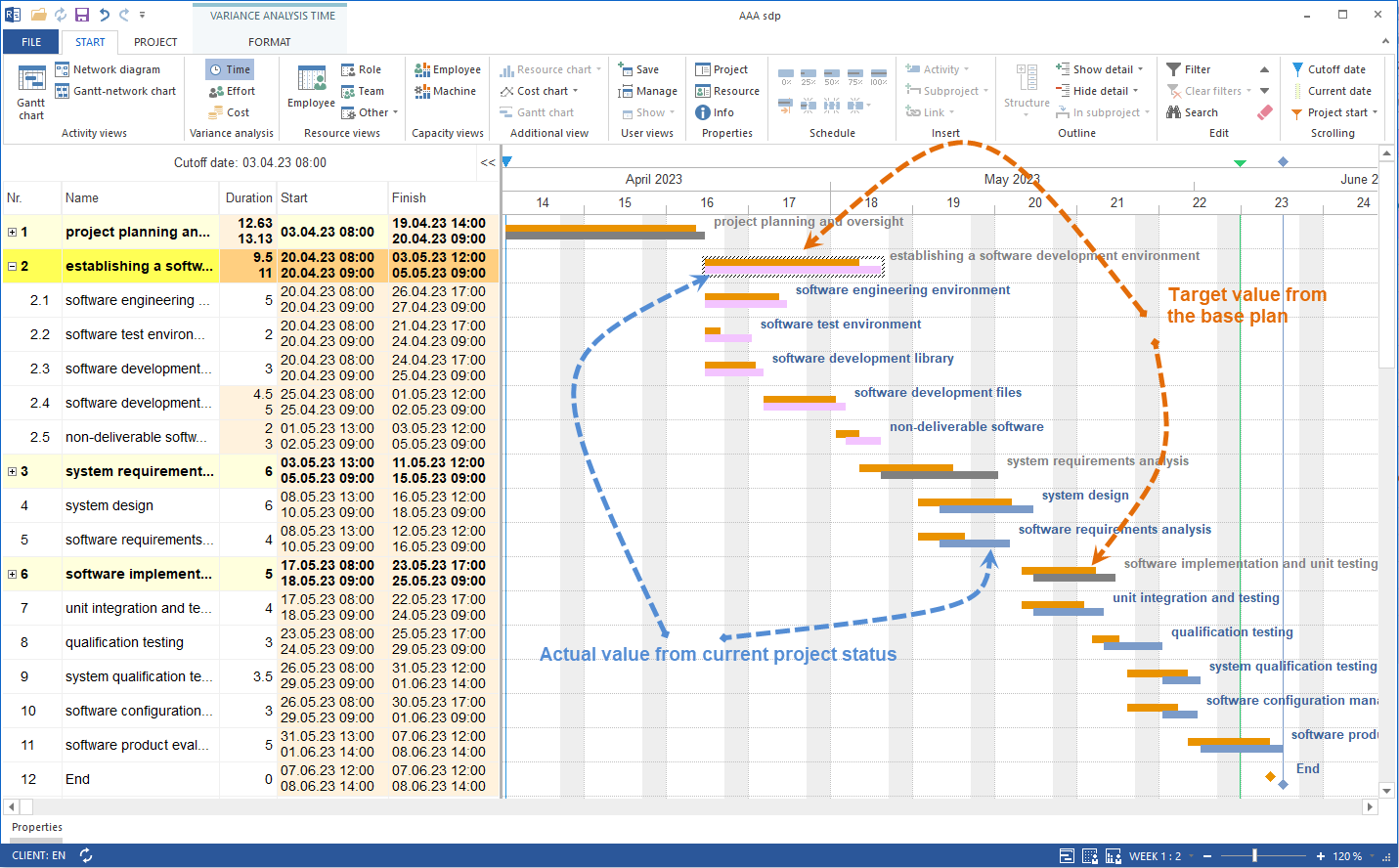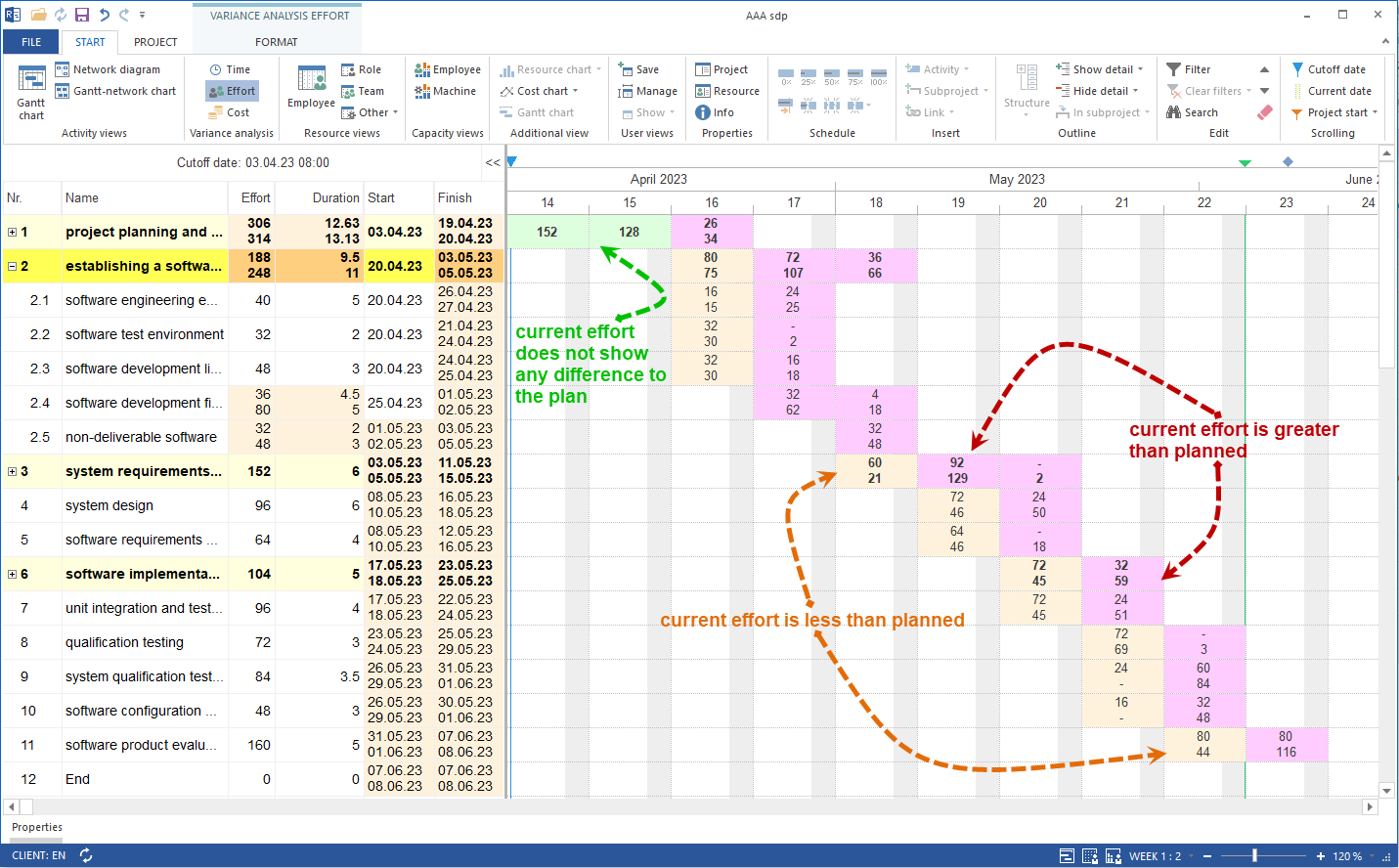 Good and realistic planning is the cornerstone of project success. However, project progress must be consistently monitored during implementation, otherwise even the best plans will fail. Rillsoft Project supports you in monitoring the progress of your projects. The program provides essential key figures in a clear arrangement and presentation. In addition, various views allow you to analyze projects and resources according to different criteria.
To support project controlling, Rillsoft Project provides you with the following functions:
Saving of any number of reference plans, which form the basis for the target/actual comparison and include all project resources as well as working times and costs.
The degree of completion of the tasks can be recorded. This enables progress analyses and you receive precise information about the current project progress at any time
The target/actual comparison helps you to identify schedule, resource and cost variances in good time and to create variance analyses
When comparing the current project status with one of the reference plans, differences are visible graphically and in tabular form
The financing and liquidity control allows a time-related comparison with the costs incurred by additionally recording the cash receipts.