Resource planning in the IT company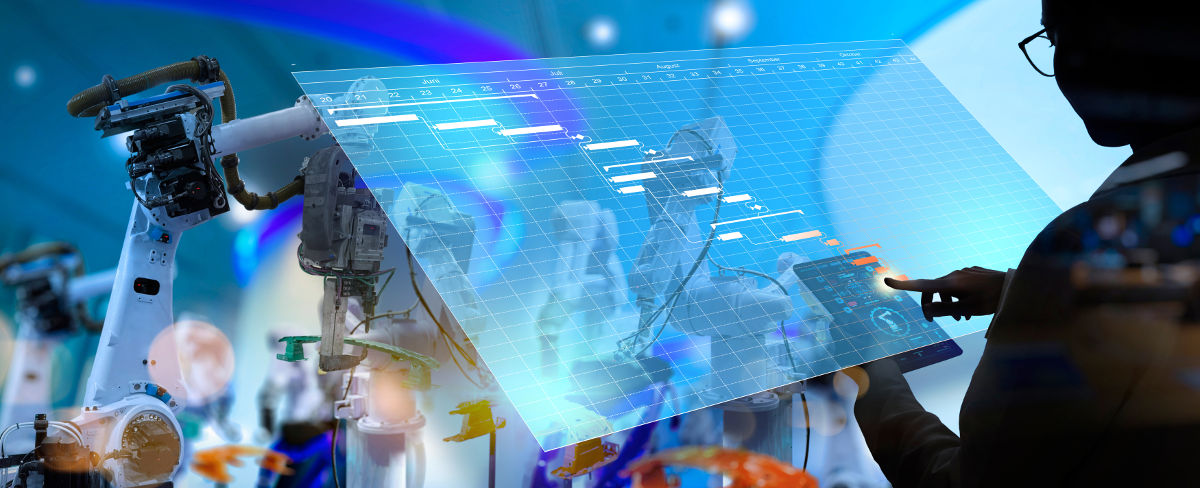 Resource planning in an IT company is a complex topic, as the IT environment is characterized by high dynamics and short-term processes.
IT departments in companies have to deal with a variety of challenges and framework conditions. Among the most important are:
High dynamics and short cycles: The IT industry is characterized by rapid technological advances and ever shorter innovation cycles. Accordingly, IT departments must be able to respond quickly and flexibly to changes.

Constant need for new qualifications: New technologies constantly require new skills and knowledge. IT employees therefore have to undergo continuous training to stay up to date.

Many small and few large projects: IT departments often have a portfolio of many small and a few large projects. Planning and coordinating these projects requires careful resource planning and prioritization.

Distinguishing between line activities and projects: In IT departments, line activities (e.g., the operation of systems) must be distinguished from projects (e.g., the introduction of new systems). This requires a clear definition of responsibilities and accountabilities.

Agile methods: Agile methods such as Scrum or Kanban are widely used in the IT industry. They enable flexible and iterative project execution, but also place high demands on planning and coordination.

Cost allocation: IT departments often act as internal service providers and must therefore allocate their costs to the departments that benefit from them. Transparent cost accounting is therefore essential.

Task-oriented planning tools: IT staff often already use task-oriented planning tools or ticket systems. These must be integrated into the project management tools to enable efficient planning and coordination.
Must-have functionality of a staff scheduling software for IT companies.
A workforce scheduling software for IT companies should have a number of features to ensure that the business is run effectively and efficiently. Here are some of the most important features that such a software should offer:
Employee Scheduling: The software should provide an easy way to create employee schedules that take into account staffing needs. This can mean, for example, assigning employees to specific projects or clients, assigning specific shifts or work hours, or managing vacation and sick days.
Work Time Management: The software should allow employees to record their work hours to ensure they are paid correctly and avoid overtime. There should also be a way to approve and manage overtime.
Skill Management: The software should allow companies to record and manage the skills and competencies of their employees. This helps in planning projects and assigning tasks to employees who have the required skills.
Reporting: The software should provide an easy way to generate reports that give an overview of staff deployment. This includes reports on hours worked, vacation days, sick days, and overtime. These reports can be used to identify bottlenecks in staffing needs and improve business efficiency.
Integration with other systems: The software should be able to integrate seamlessly with other systems the company already uses. These might include time and attendance systems, payroll systems, or project management tools.
Mobility: The software should allow employees to access their work schedules and update their availability from anywhere. This can be achieved through a mobile app or a web application. Overall, workforce scheduling software for IT companies should be intuitive, user-friendly and customizable to meet the specific needs of the business.