Engineer Planning and Scheduling
In any architectural or engineering office, important decisions are taken every day; numerous projects are planned and implemented as well. If you have installed our Project control software, it is easier for you to coordinate logically and economically your tasks and to optimize them constantly.
Requirements for a scheduling software
Subdividing the project schedule into several levels and displaying it graphically as a Gantt chart
Receive information about deviations in deadlines at any time in a target/actual comparison view
Import / Export with MS Project
Export the project plan to Excel and print it as a pdf file in any format, e.g. A1.
Our scheduling software helps you to coordinate these tasks logistically and economically and to optimize them constantly.
Project planning
Create graphically the project workflow from phases and milestones as a Gantt chart, network diagram etc.
Unlimited structure depth
Temporal links between the project steps
Changes monitoring
Defined start and/or end date
Forward and backward planning
Critical path and buffer time
Linking to the project-specific documents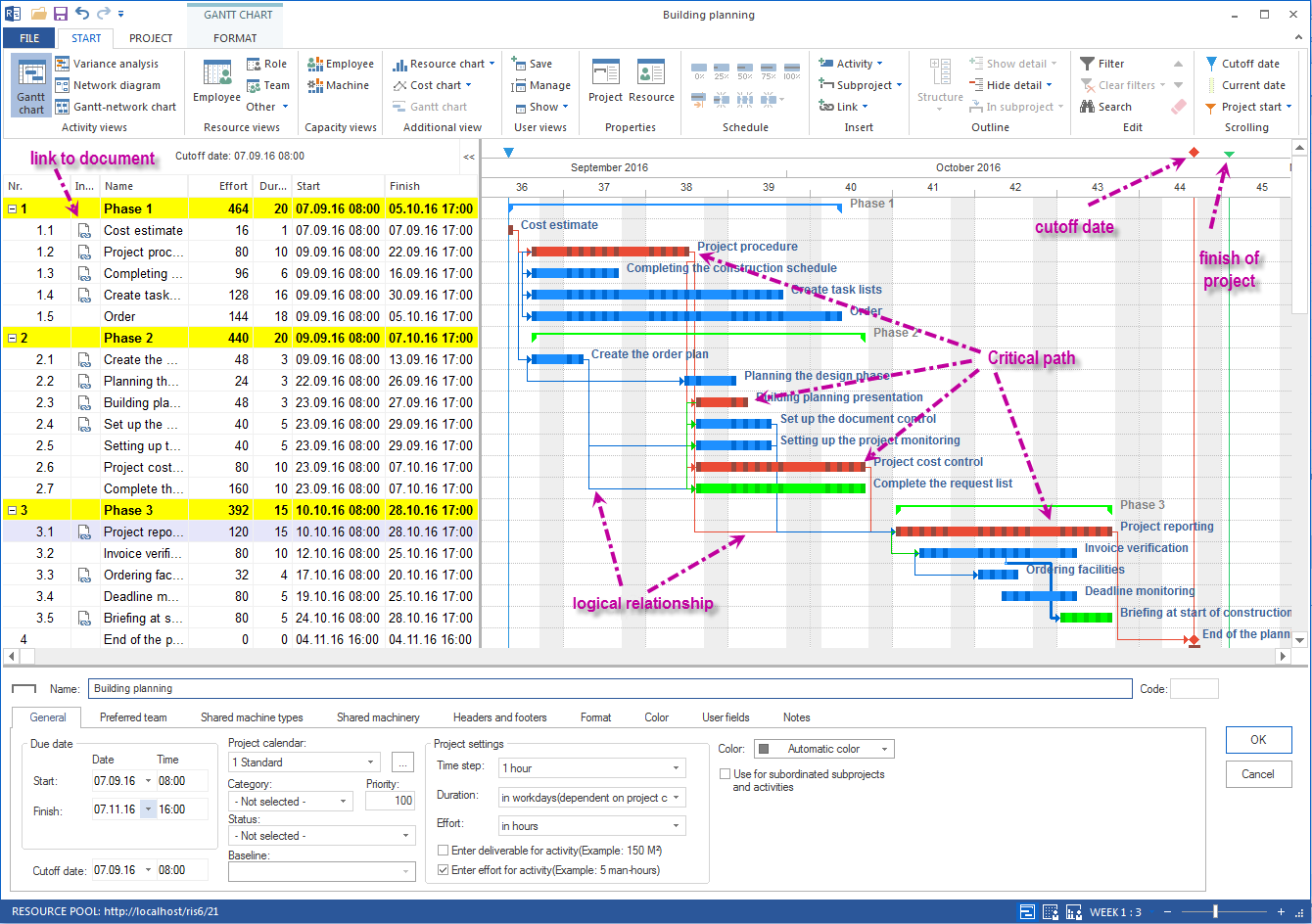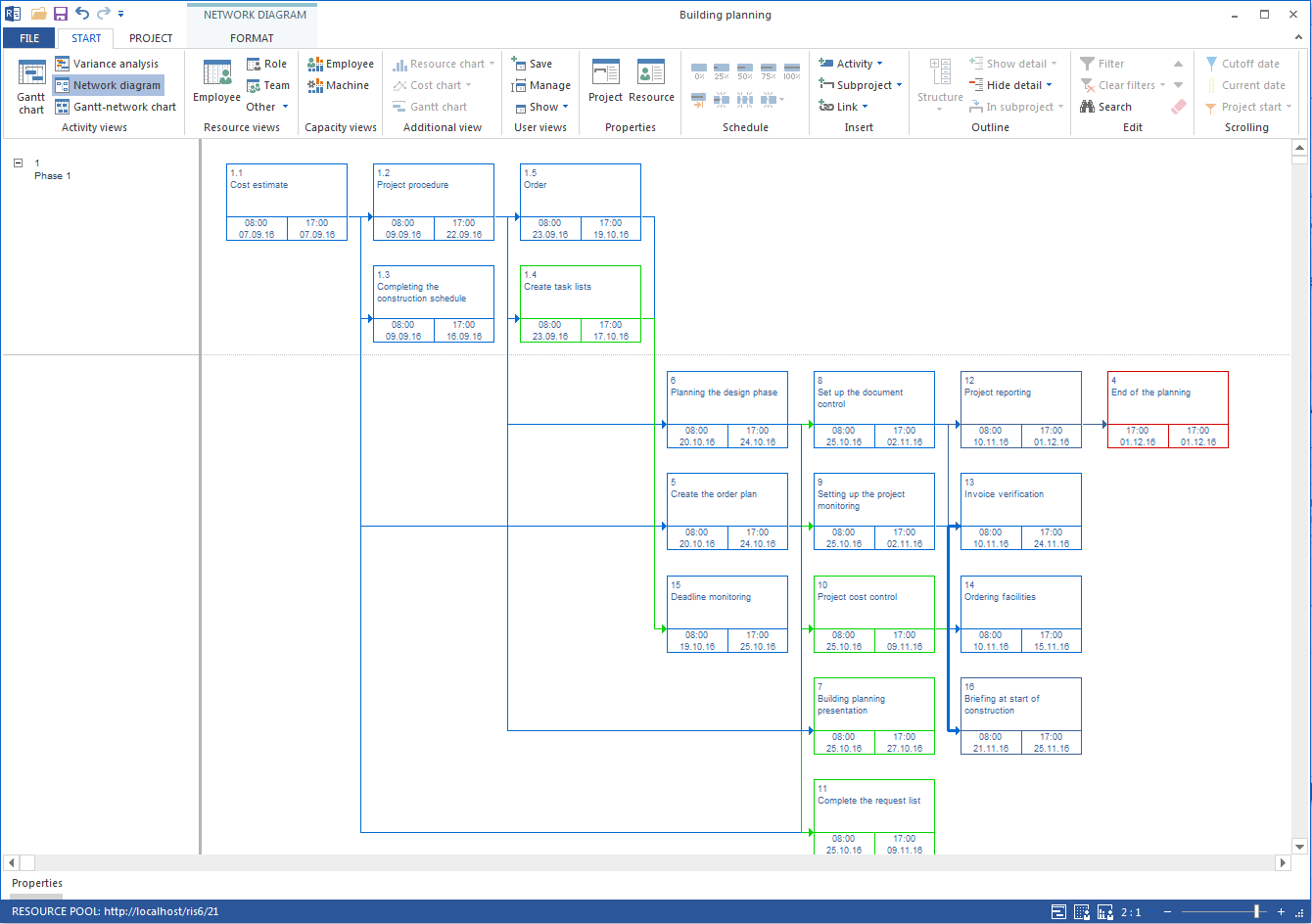 Project controlling
Baseline
Information about discrepancies in dates in target/actual variance analysis view
Input of the progress / POC
Indication of remaining time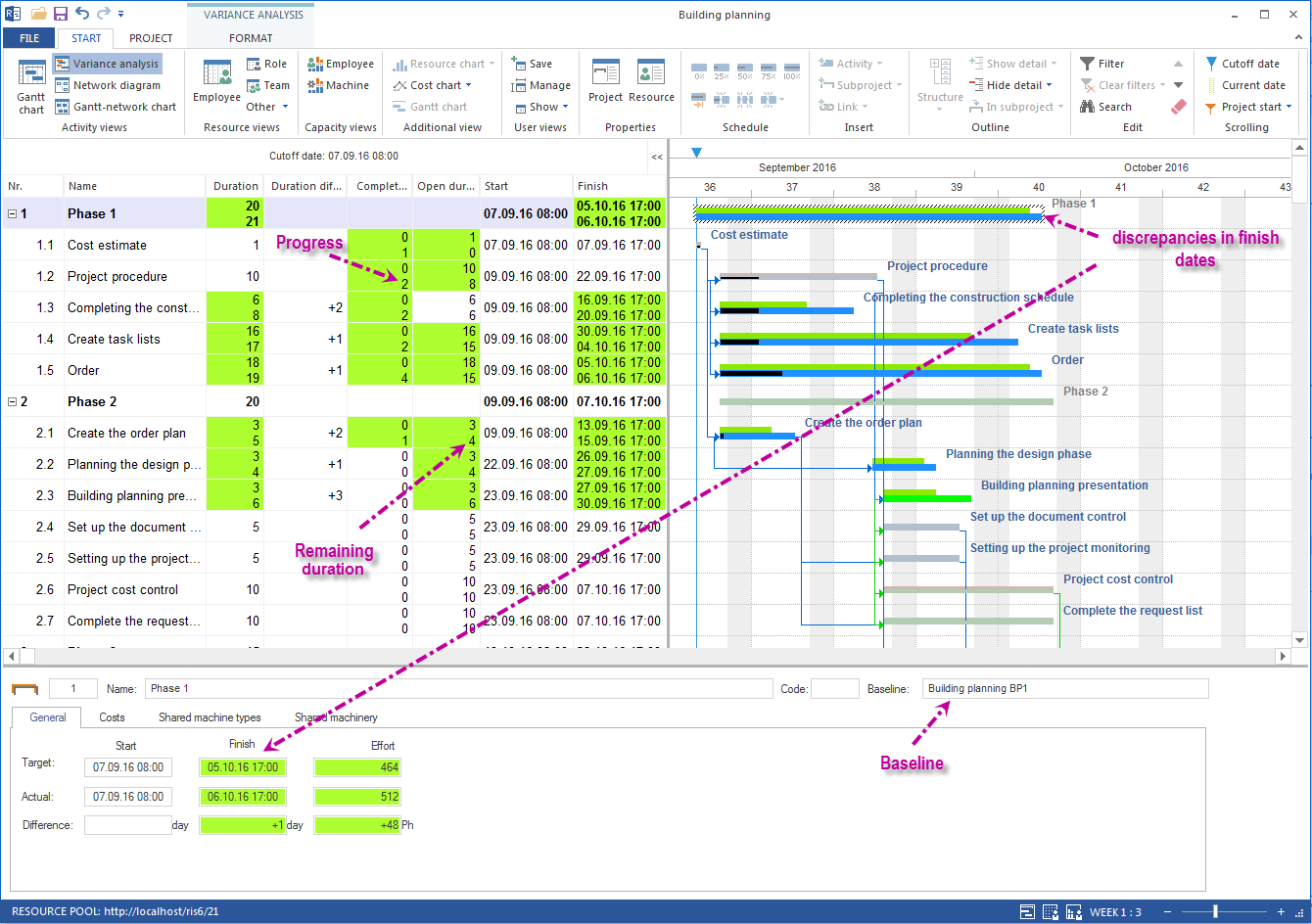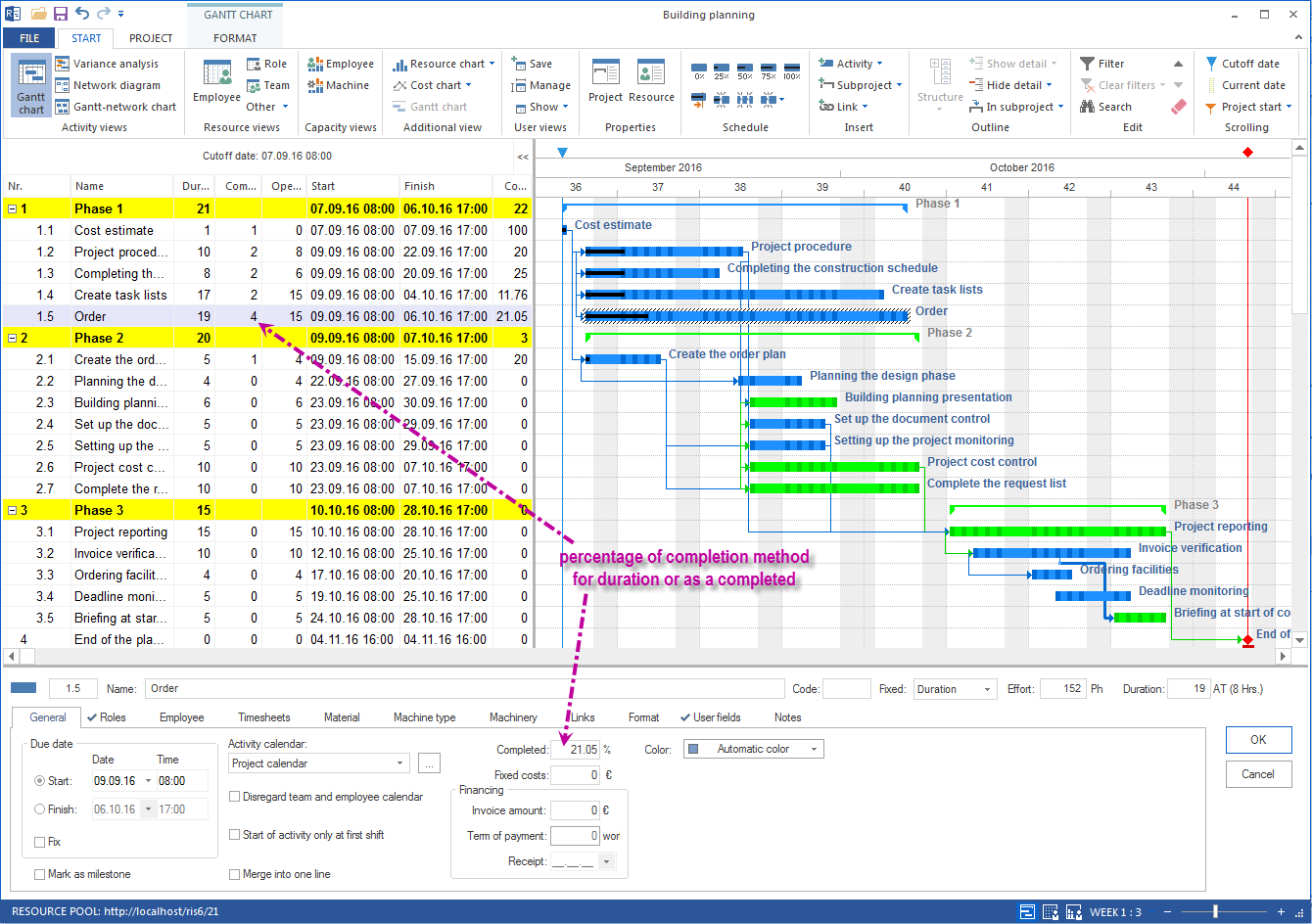 Import / Export from/to MS Project
Projects can be exported via XML to MS Project as well as imported from MS Project. Dates, duration, resources as well as user-defined fields and notes are imported.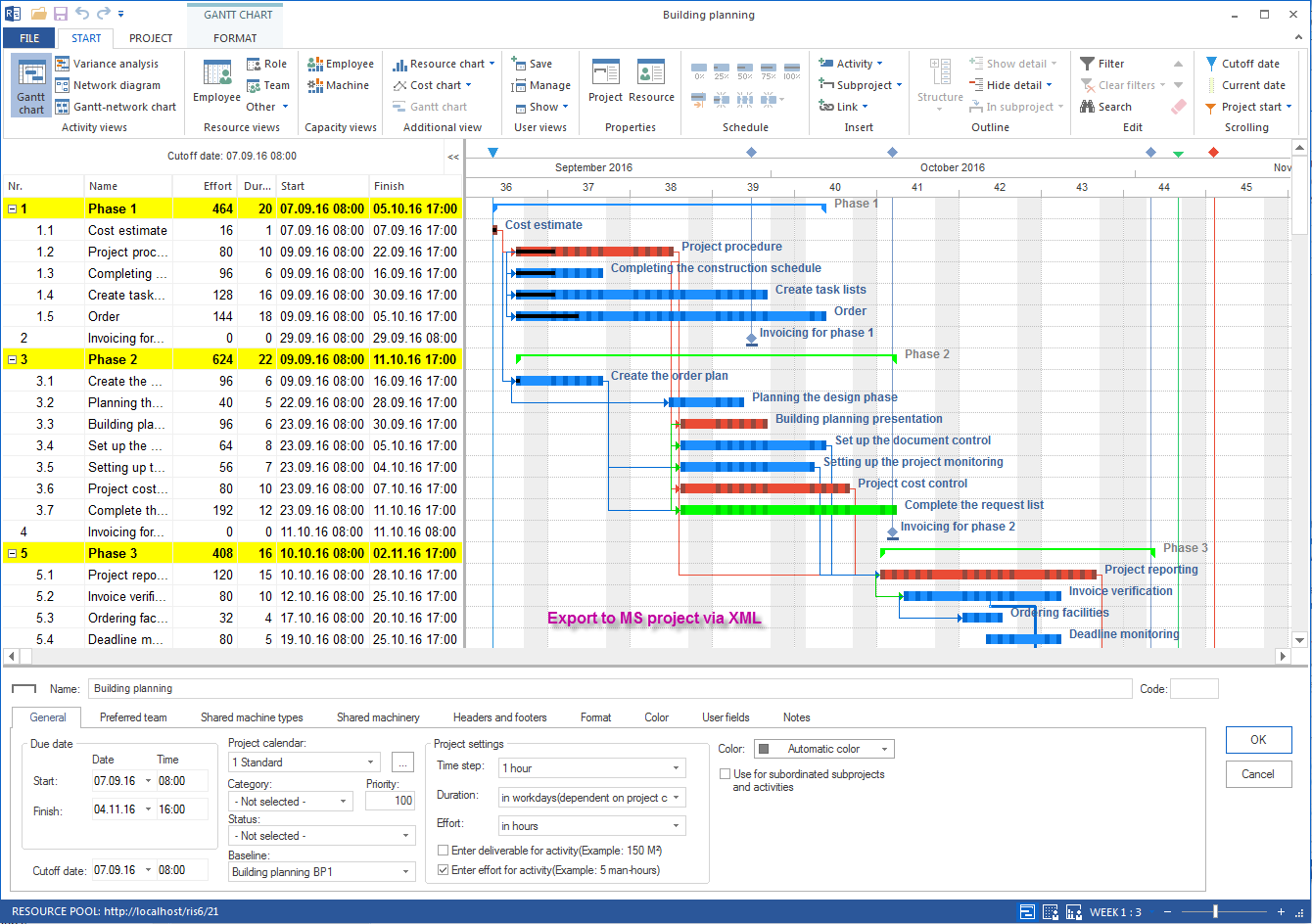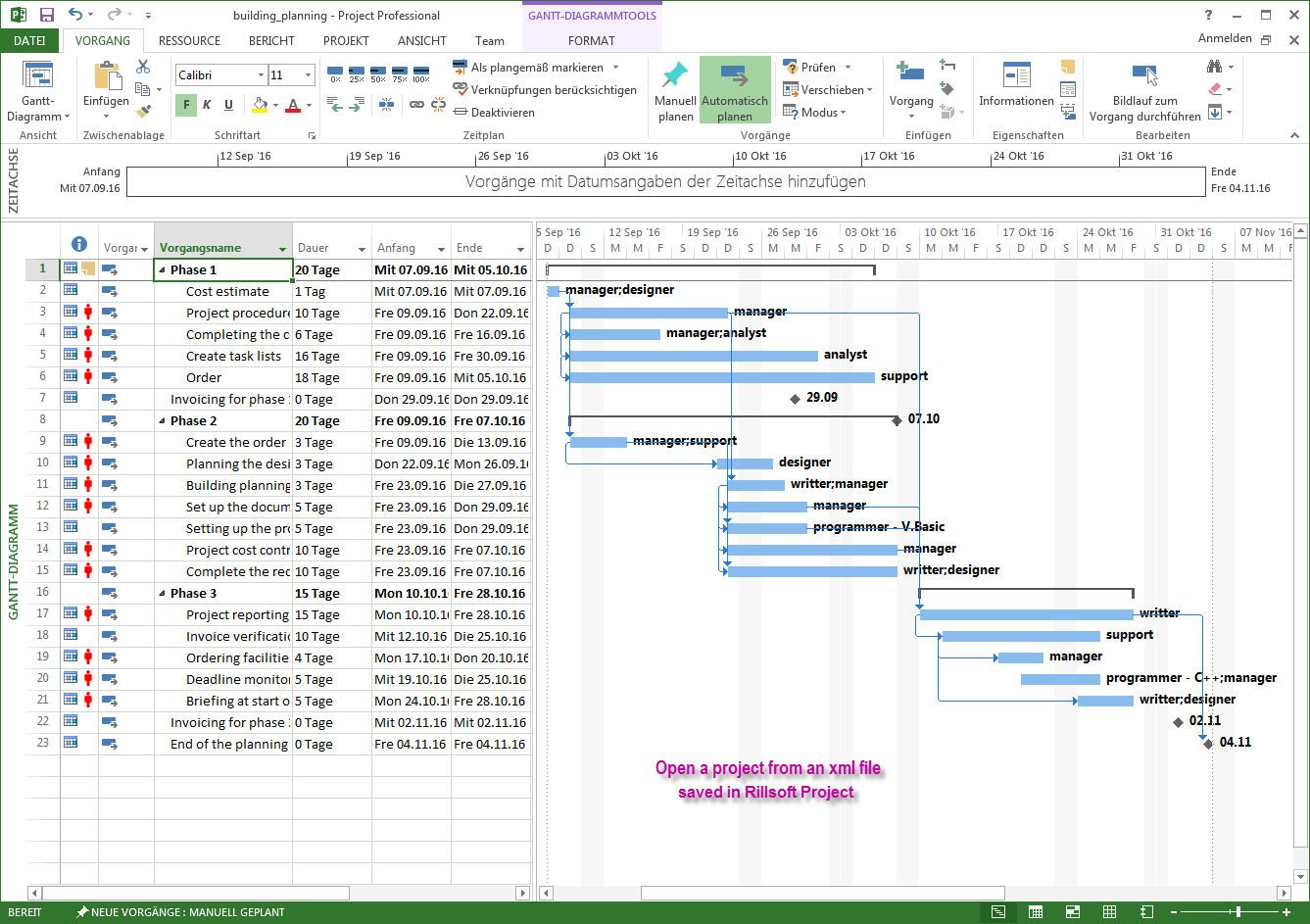 Project plan export to Excel and print them as pdf file
Project schedule display in Excel or print out as a pdf file in any format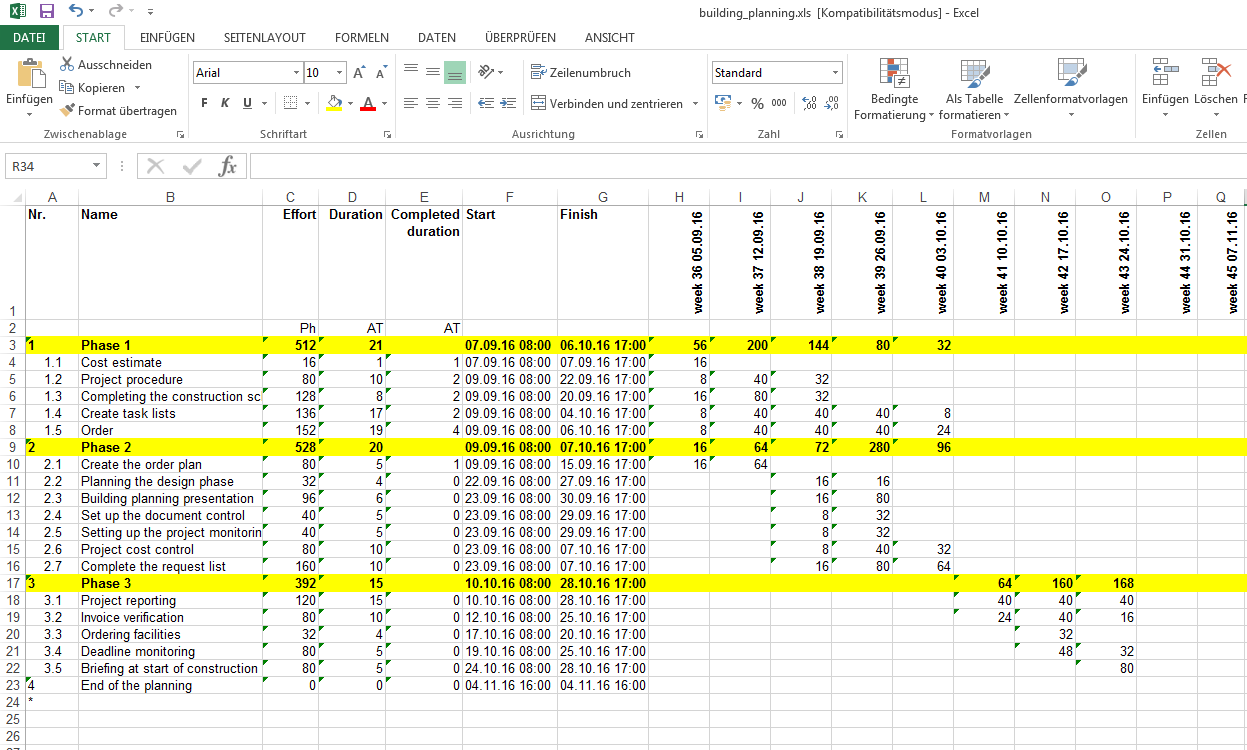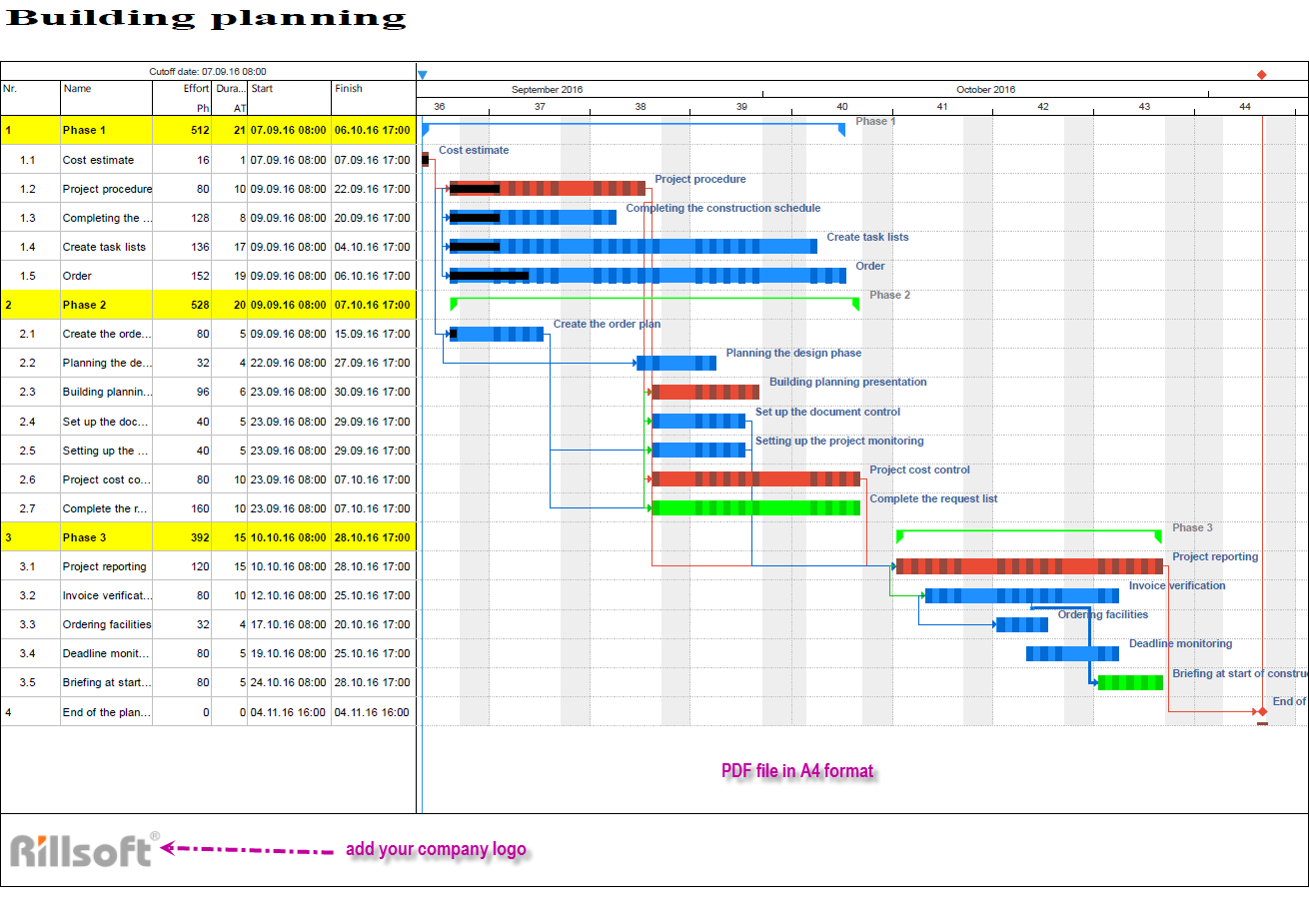 Multi project capability
All current projects of the company can be grouped in a portfolio or multiple portfolios together.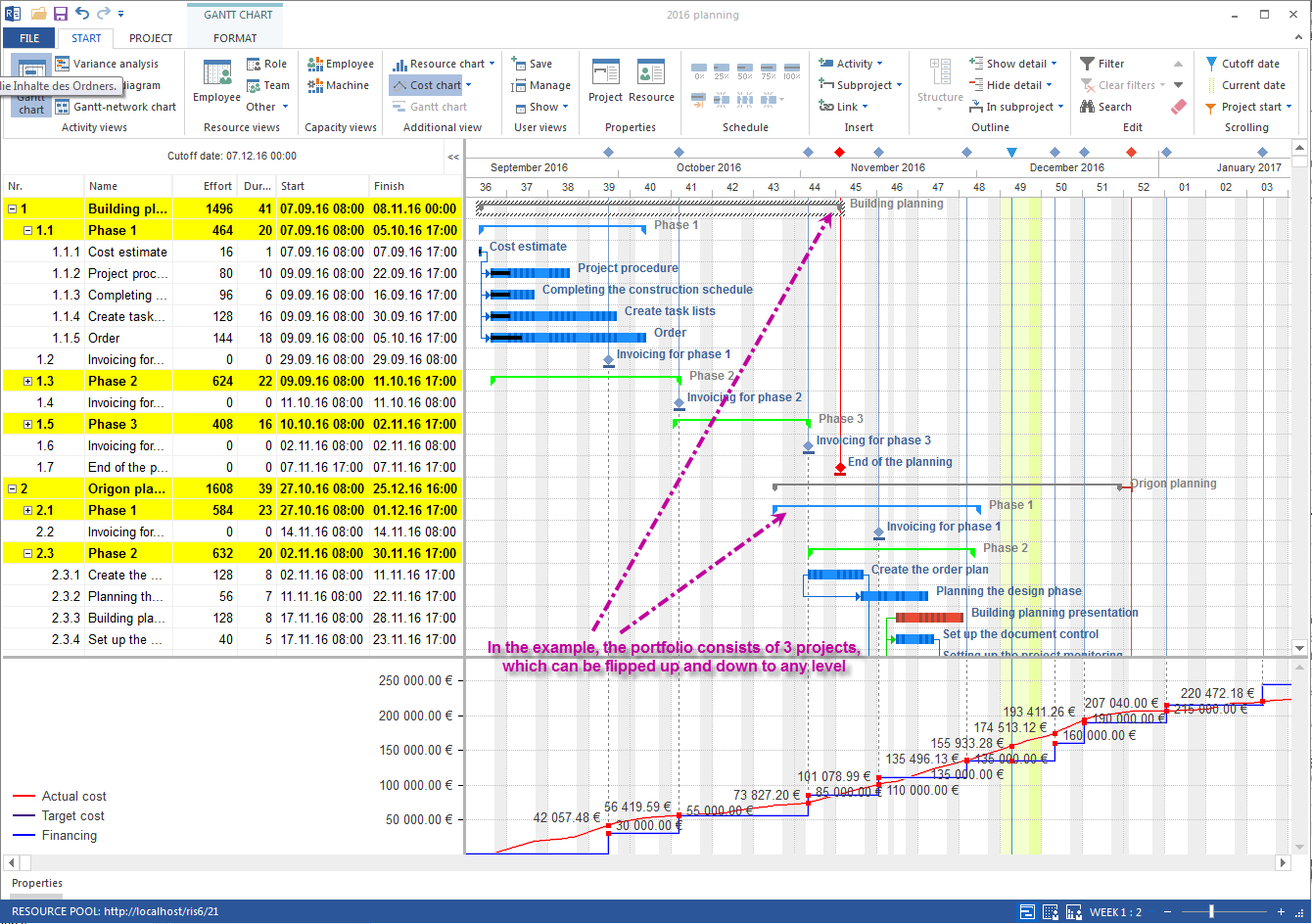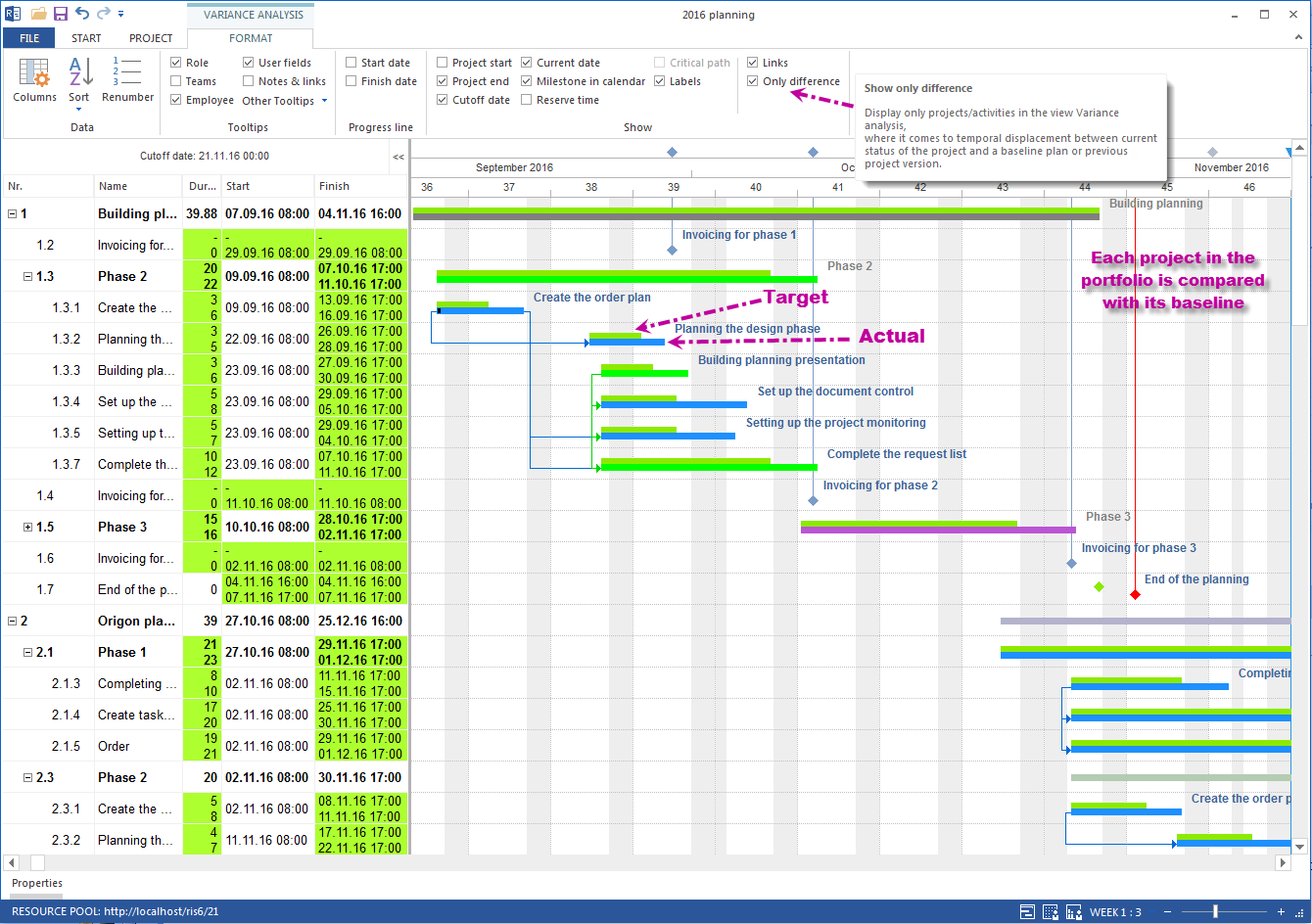 Cost planning
Control of project financing allows to make the planned project income facing the project outputs and identify investment risks clearly (pre-financing).