Capacity planning software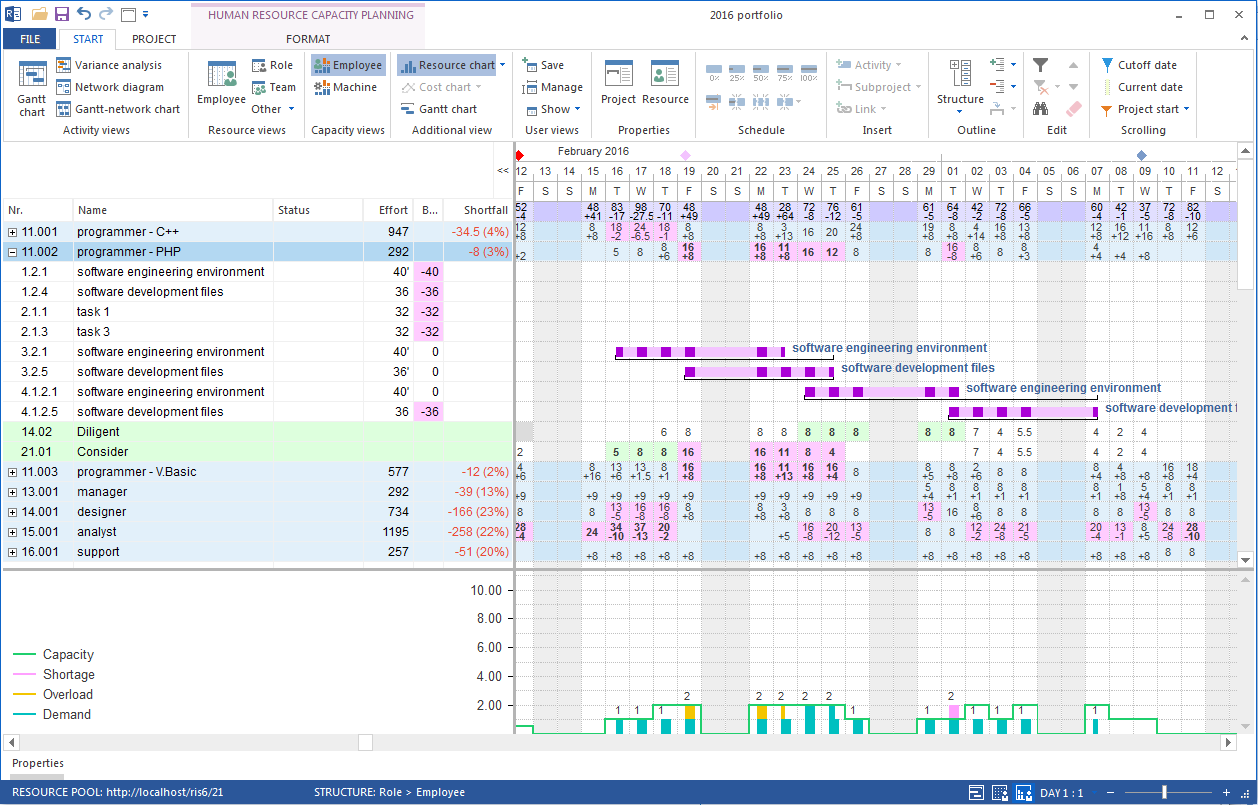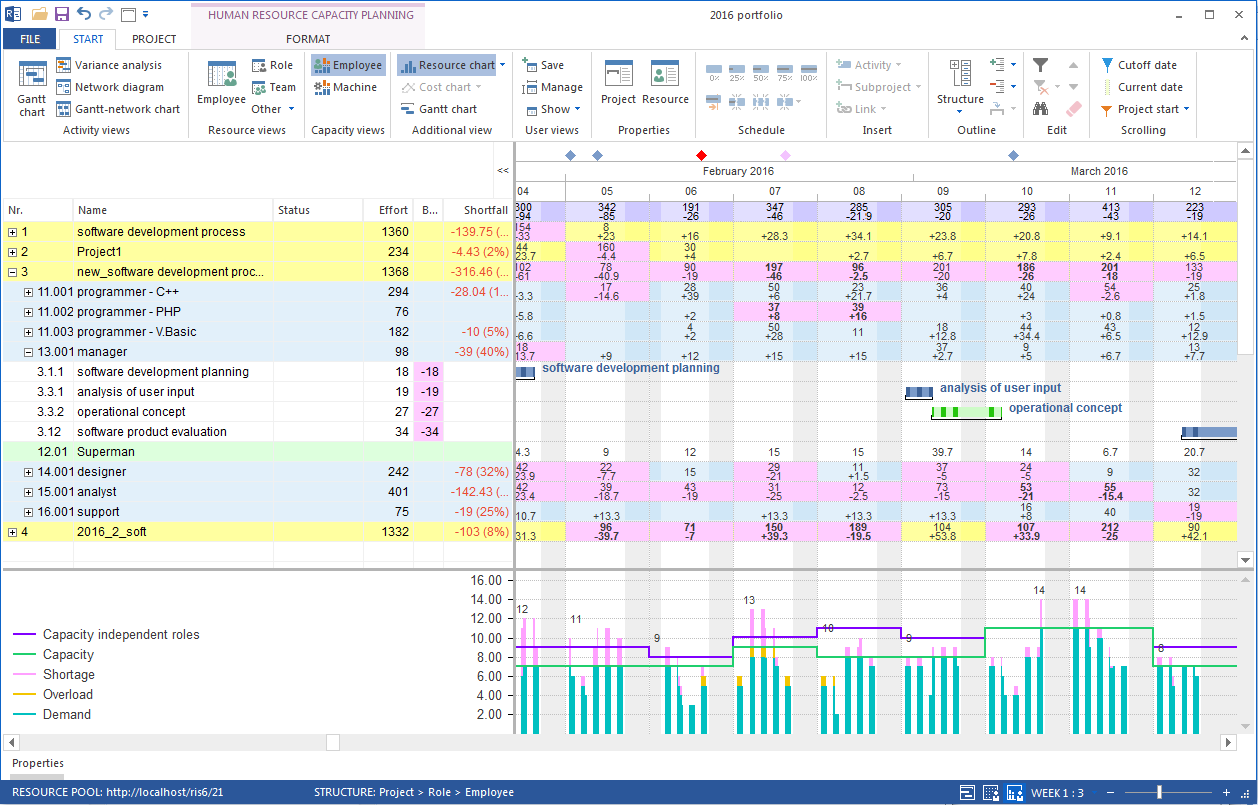 Rillsoft Project's capacity planning answers the question of how you can best plan your project resources and manage them in a time-saving and flexible manner. The program supports you with many functions and helps you evaluate resource-related data.
The capacity leveling function provides you with extensive support in the necessary comparison of resource requirements with the available capacity. In clearly arranged views, the software provides all essential planning parameters displayed at a glance.
Rillsoft Project's capacity planning enables you to quickly and accurately plan, monitor and control all resources through the following functions:
Demand analysis of employees with specific roles/qualifications.
Free capacities and workloads of roles and employees can be estimated at any time
Determination of the operations causing workloads and checking and evaluation of the margins within a possibly existing buffer time
Shortages due to missing personnel capacities are calculated exactly and can be recognized quickly by a red coloring
Over-coverage due to free capacities are also calculated and highlighted by blue coloring
The capacity leveling can be analyzed graphically.
The capacity leveling of the machinery can be used analogously to the application for employees.