Von

Rillsoft
06 Mar, 2023
Software for role-based planning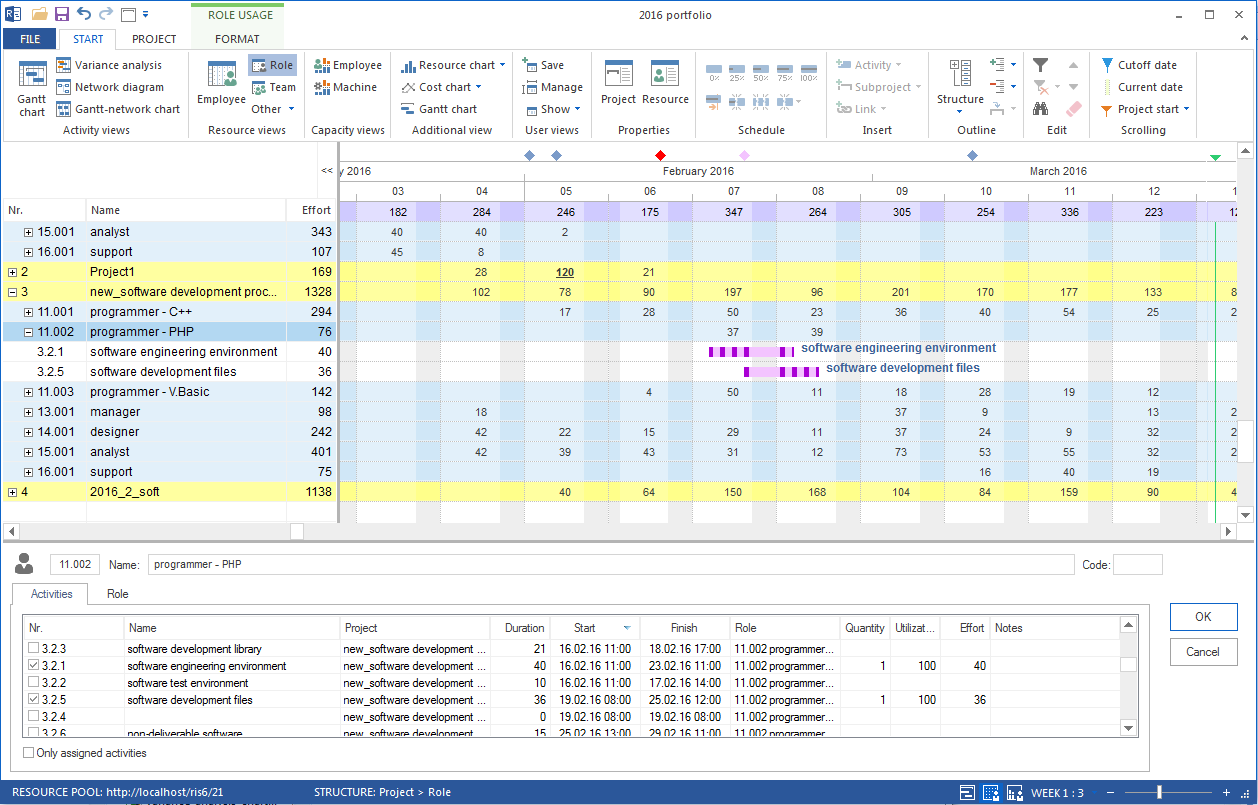 Generic resource planning is used when:
the headcount is not the same as the number of available employees. For example, not every available employee can be used for a certain personnel requirement.
not all project staff are known by name before the start of the project.
Generic resources (roles) can be, e.g., skilled occupations such as software developer or technical draftsman, which are created with further characteristics such as qualifications and costs. Planning on a role basis is the basis for later capacity leveling and facilitates planning optimization. The software also offers you the option of importing predefined roles.
So if you don't yet know exactly which employees are available for a project, but would like to do some rough planning or conduct a feasibility study, role-based workforce planning is a good option.
You first select only the roles required to carry out an activity, specify the necessary number of corresponding resources, and can thus define the workload.
The resulting role requirements provide you with information about the future need for employees with certain qualifications. If the personnel planning is concretized at a later point in time, the previously assigned roles serve as a filter. The program selects the employees in question and offers them to you with consideration of qualification and availability.